Sure took me long enough! Yep – it's been almost four months.  I am writing this on a work break; in about an hour or so, I will start my late-afternoon, early evening round of client visits, then with any luck to the knitting meetup I have been notoriously awful about attending. I thought I'd start this post with something non-knitting-related and a fairly unusual sight around here, though not the first I've seen – a black squirrel.  He scared off the birds and decided to chow down on some of the nuts our daughter, S, put out for them. The squirrels and the birds provide no end of entertainment when I'm working at this desk from home. Pardon the quality of the photo – I didn't want to startle him, so I sat zoomed in from my phone's camera. And of course, the best shot of him was through the screen, LOL:)!He is a beauty, though.
Well my goodness, what's been going on these past almost four months? Quite a bit of knitting, I can tell you – and a lot of work – and The Holidays:).  So to catch up,  At the end of October, I went to the Columbia SipnKnit's annual Fall retreat at The Claggett Center in Western Merlin.  As always, I had a wonderful time and met two lovely ladies – Gabriella and Susan – in addition to spending great quality time with the other regulars:).
Thanksgiving was a crazy day of cooking, ably aided by a number of the progeny bringing their own specialties – and pies galore by the aforesaid S who bakes like an expert.
Christmas had its ups and downs, marked by what I jokingly dub the "Christmas Eve Marathon" at church – two services, playing bells, tympani, tambourine (don't ask) and singing in the choir. By 12:30 when I finally creak open the front door, I am usually tired, thirsty, and have no voice left. Our Fearless Leader, Nancy, the incredibly talented and
very well-educated Organist/Choirmaster/Music Director, engages the talents of a professional brass quintet to play their own set of carols and to accompany us in some of the bigger "Cecil B. Demille" musical moments of the services.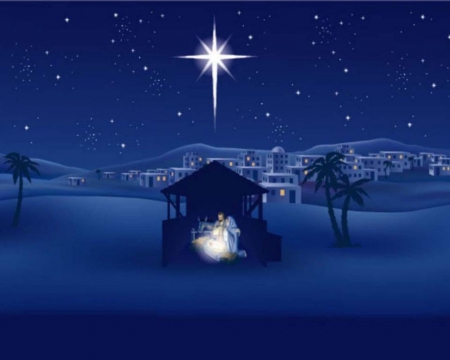 With all that, my absolute favorite moment remains the post-Communion singing of "Silent Night," the last stanza of which the church lights are dimmed to just a few plus the candles in the windows, the organ drops out, and the entire congregation is singing in four-part harmony. Goosebumps:)
Christmas Day was a bit unusual.  Due to the need for the youngest of the grandkids to spend time in two households, we had dinner in two shifts and that actually worked out quite well:).  One of the gang couldn't make it for personal reasons and that was hard but understandable.
For the first time in I don't know how many years, the DH was off work on New Year's Eve.  A hotelman rarely has New Year's Eve off, but this year it worked out.  So what wild and crazy stuff did we do? Stayed home and watched it all on TV. As our son once said, "A Wise Choice."
Knitting – oh boy, there's a lot.  I recently went through all my Ravelry projects and realized there are 77 mumblety-mumblety of them.  Yep. I know. A number of them are on the Finish or Frog List – get it done in the next few months, modify it (i.e. make the scarf into a cowl and call it done), or frog it and put it out of its misery.  There are also a few that I really haven't started yet. I put them into "kits" with yarn, needles, etc. with the idea of starting the new
project when I have one or two others done/have the urge to start something new, etc. There are some I have barely started.  I'd like to say the "not yet started" and the "barely started" projects are the majority, but I'd be lying. The good news is a lot of them are small projects or are fairly close to finishing.  That's my story and I'm sticking to it.
I do not look like this.
So, of course, I had to join a new KAL.
Mason-Dixon Knitting is sponsoring a Carbeth KAL. No, I do not need a cropped sweater.  (I hate to see a grown man cry.) I am a huge fan of Mary Jane Mucklestone, I love Fair Isle, I have a thing for yoke sweaters, but when they sponsored "Bang out a Stopover," I did not succumb in 2016.  I have admired Veronik Avery since I knitted her "Veste Everest" way back in 2005. I loved her designs in St-Denis in 2010 and have purchased her books and patterns. But did I join in when MDK suggested that perhaps one might wish to "Bang out a Hadley" in 2017?  No, I tell you, I did not.
And I regretted it each and every time.
So this year, I will be starting a Carbeth and finishing it ASAP, with about forty or so extra rounds to bring the bottom edge down to where it should be on a chubby old lady;). This sweater is very unusual.I believe it has potential even for someone like me. (Though I have to confess I am tempted to call mine a "Truckbeth.")
I did not add a project…. technically.  I substituted one by using the yarn meant for that project to become this one.  I won't name any names.
I am a mess.
I have also added a great deal to my knitting book collection and oh, let me not forget my trip to NYC and Vogue Knitting Live a few weeks ago:)! More on those in my next blog post!
God be with you 'til we meet again:)+